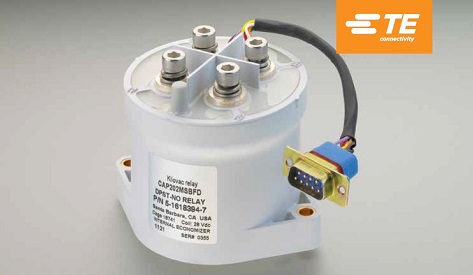 Kilovac CAP202 High Voltage 350Amp Contactors / For Flight Applications
KILOVAC CAP202 Contactors
Rugged, Hermetically Sealed for Harsh Environments and Rated for 350 Amp, 12 to 900 VDC
TE Connectivity's (TE) KILOVAC CAP202 series contactors are two-pole, single-throw hermetically sealed devices capable of handling 350 A per pole over a voltage range of 12 to 900 VDC.
HERMETICALLY SEALED
     • Safe for application in harsh and corrosive environments
     • No contact oxidation over periods of non-use
VERSATILE
     • 350 A per pole over a voltage range of 12 to 900 VDC
     • Up to four SPDT auxiliary switch outputs: 30 VDC/2 A switching or 6 V/5 mA signal
     • Bidirectional switching — main contacts not polarity sensitive
     • Not position sensitive: mounts in any orientation
EFFICIENT
     • Integrated coil economizer reduces the power required to hold the contacts closed
     • Coil suppression reduces radiated coil emissions for EMC compliance
APPLICATIONS
     • High-voltage DC converter systems
     • Test equipment
     • Power distribution
     • Power motion control
     • Battery management systems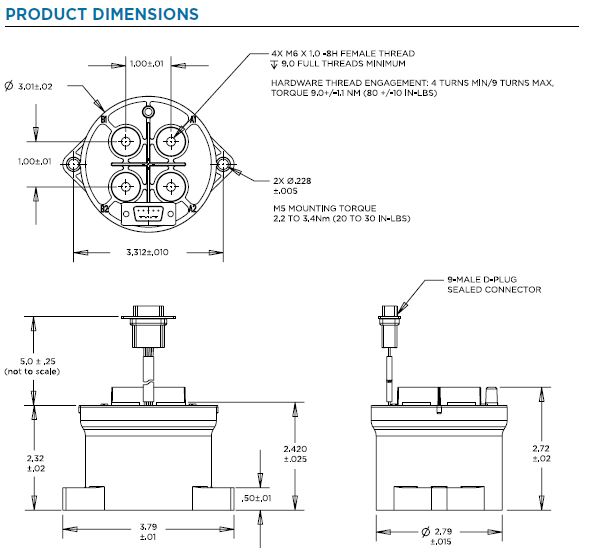 Flame Enterprises is stocking variations of the CAP202 350A Contactor from TE Connectivity in support of the eVTOL market.
TE Connectivity / KILOVAC is the only manufacturer of true Flight Designed HVDC Contactors for Commercial, Military and Space Applications. Follow the link below for complete product details.
Looking for technical assistance on this product? We are here to help.